Published April 28 2010
Translated April 29 2010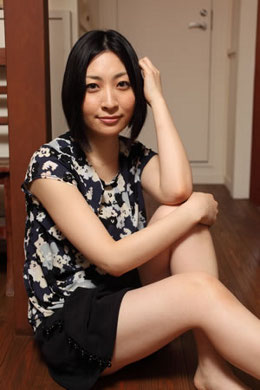 The release of her 15th anniversary best-hits album, and her Budōkan concert on a birthday to remember……. With these huge events behind her, what are Maaya's thoughts with respect to music? In this final installment, we asked her to spell out those thoughts.
The face I see in the mirror always looks the same to me. So when I run across on old photo on occasion, the passage of time sinks in and leaves me astonished. I wonder, Did I really look like this?—I've changed since then—This is still the same—I sure was young then—I'm younger now—and so on. I expect everyone has various notions of who they are. With this sort of sensation I'm taking a long look at these 15 years with a somewhat peculiar sense of detachment.
The release of my 15th anniversary best-hits album brought with it many opportunities to be interviewed. During those interviews I was asked, "What's changed?" and, "What hasn't changed?" dozens of times, but in the end I didn't really know the answer. Because for me, amid the happenings of these 15 years' worth of continuous time, for every day from the day of my debut to today, I was always me.
When I was still a nameless, colorless 16-year-old, I could only gaze into the mirror in my heart with the desperate wish to know my own self, and as I gazed, the days became years, and here I am. But taking it from the opposite direction, that span of ordinary days may have been the only path that led to who I am today. Even a person's looks change with every hour according to her lifestyle and way of thinking. Yet she of course never becomes an entirely different person, and underneath such things as changes in makeup fashion and added wrinkles from age there lies a forever unchanged base. Similarly, though my intent has been to live the same ordinary days without any visible hint of change, I imagine various events and meetings have never ceased to bring daily, hourly change in my life. I also imagine I still have with me that unchanged base.
On March 31st, 2010, the release day of my best-hits album, the day of my special one-night concert, and my 30th birthday, while I sang song after favorite song on the Budōkan stage surrounded by the audience on all sides, I felt these things suffuse my heart with a feeling of serene objectivity, as if I were looking at an old photograph.
Looking back, countless things I could never have imagined when I was 16 have filled my life. Times when I cried from happiness, times when in my sadness I found no tears, emotional first meetings, abrupt goodbyes, wonderful romances, excellent friends, my relationship with my family, beautiful scenery, shameful failures, times I thought of quitting, times when my heart trembled with a new discovery, and tiny happenings that never amounted to anything. Every last one of those things, like grains of sand, is packed inside who I am today.
Since that day I came to this realization, I feel as though some switch of assurance inside me has been flipped on. I suppose in the days ahead an ocean's worth of unexpected things awaits me. Probably there are things both pleasant and painful. I'll likely make a fuss over each and every one. But whatever happens, I have music and words. These have always saved me in the past. To set feelings I cannot bear to music, and for those feelings to find the acceptance of others—I've come to a new realization of just how priceless and truly important these things are to me.
The other day I heard a fantastic veteran musician on TV say, "Music isn't something you do seriously." I found myself nodding in agreement, and thinking how fantastic it would be to let myself go enough to be able to say that. But unfortunately from day one my involvement with music has been with a dead seriousness that might seem crazy. I doubt I can change this approach in the future. Because music and words are to me the one area where I can be completely honest, and because I believe music is what has enabled me to be who I am.
Since I was asked to "write a fresh perspective on my feelings now and aspirations for the future," I know I was expected to write more on the topic of music and my specific dreams, but my emotions unexpectedly took hold and it ended up more as an expression of my determination. But I know this is what I feel. I know music and life are intimately connected within me.
It's been a pleasure to participate in this serial feature for CDJournal. Mr. Mori, with whom I've often worked, is quite the entertaining writer, and I always look forward to meeting and chatting with him, but to have him come to this past concert and write a beatiful report was even more delightful. My conversation with Shōko was one for which there simply wasn't enough time, but it was an enjoyable opportunity I wouldn't trade for anything. For the 30-question segment earlier, perhaps because I responded while my mind was scrambled with thoughts of the concert, as I read it now even I am unclear on why I picked Michael Jackson as the first choice for my favorite song (haha). Perhaps I was influnced by "This Is It". I do wonder.
In any case, this brings to an end this serial column.
Thank you very much to everyone who stayed for the end, and to everyone at CDJournal. I very much appreciate your continued support.
Maaya Sakamoto